Anatol Lieven, who is a professor at King's College London and a senior fellow at the New America Foundation and Washington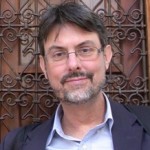 journalist with The Financial Times, recently met with three senior Taliban figures to discuss prospects of negotiation with the Afghan government and the United States.
"Lessons from my talks with the Taliban"
By: Anatol Lieven
To judge by discussions I had with figures close to the Afghan Taliban in Dubai last week, on certain key issues the Taliban leadership and the US administration are far closer than most analysts believe. The chief obstacle to a peace settlement is likely to come not from Taliban links to al-Qaeda but rather from the question of how to divide up power within Afghanistan.
Read Lieven's full article in the The Financial Times here
Latest articles from Editor