About Us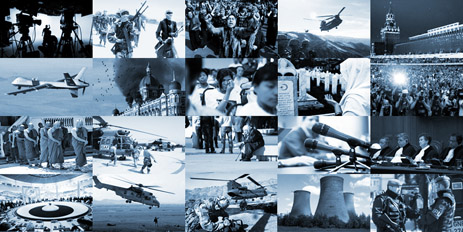 Global Experts is a free online resource of  opinion leaders who provide quick reactions and accurate analysis to journalists worldwide on complex political, social and religious issues and crises.
In an age of 24-hour news cycles and declining newsdesk budgets, journalists face daily challenges when it comes to finding accurate, informed sources of commentary on international affairs. Global Experts meets the needs of journalists by providing  unlimited access to a community of world-class knowledge, including prominent academics, analysts and pollsters, former political and diplomatic leaders, faith leaders, civil society activists, entrepreneurs, business leaders, and even other journalists and media commentators.
All of the experts on this website are ready to provide quick reactions, give quotes, and   share their views with media professionals in response to breaking news events. More than this, they are eager to help enhance understanding about  complex and polarizing issues, and committed to providing a reliable and timely response.
Global Experts supports the work of journalists, editors and producers, particularly but not exclusively in times of cross-cultural crises. It encourages a broad diversity of experts and opinion leaders to share their perspectives on issues that go to the core of relations among diverse communities, broadening the choice of available commentary.
Experts have been chosen through a rigorous selection process that is overseen by a committee of their peers and other journalists, and designed to ensure a track record of generating reliable and insightful analysis of complex issues.
Global Experts was developed by the United Nations Alliance of Civilizations, and is supported by a network of partners from the media, academia, civil society and the international community, including the European Commission, the International Center for Journalists, Search for Common Ground, International Crisis Group, and the Global Forum for Media Development.
Explore these pages to learn more about how Global Experts works, who our analysts are, and the partners working to further our mission – supporting quality journalism.