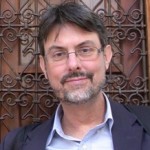 To judge by discussions I had with figures close to the Afghan Taliban in Dubai last week, on certain key issues the Taliban leadership and the US administration are far closer than most analysts believe. The chief obstacle to a peace settlement is likely to come not from Taliban links to al-Qaeda but rather from the question of how to divide up power within Afghanistan.
Despite efforts to liberalize its economy, invite foreign investment, and develop cosmopolitan 'global cities', the UAE has repeatedly failed to distance itself from the murkiest of censorship practices, and has carefully maintained a grey cloud of ambiguity that continues to obscure freedom of expression. For years censorship has been an everyday reality for citizens and the millions of expatriates living in the UAE; with books, newspaper output, and Internet access all being heavily restricted. This, unfortunately, is a necessary evil of the autocratic traditional monarchies that maintain their stranglehold over the nation's resources and its citizenry.
Professor of Economics, National Defense University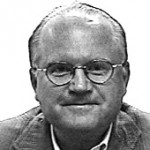 Dr. Paul Sullivan is Professor of Economics at National Defense University and adjunct professor of Security Studies and Science, Technology and International Affairs at Georgetown University.