EGYPT – Images of Mickey and Minnie Mouse tweeted by Egypt's Naguib Sawiris triggers controversy between Coptic Christians and Muslims.
Project Manager, Berkman Center for Internet & Society/Talk Morocco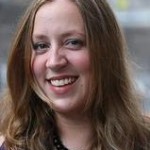 Jillian York is a a Boston-based writer, researcher, and activist whose work focuses on a range of issues related to freedom of expression, with special emphasis on the Arab world. She frequently comments on issues of politics and society in Syria and Morocco.
Director of POLIS, London School of Economics

Charlie Beckett is the first director of POLIS, the forum for research and debate in to international journalism and society at the London School of Economics.