In the politics of Nigeria, religion, ethnicity and regionalism are intermingled…Since its 1960 independence, Nigeria's national politics have been bedeviled by Hausa, Igbo and Yoruba ethnicity tensions, Christian vs. Muslim sectarianism violence and North vs. South regionalism.
JAKARTA, INDONESIA – The use of Islamic law in the Indonesian province of Aceh has resulted in widespread human rights abuses according to Human Rights Watch.
Senior Lecturer, Middlesex University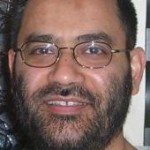 Dr. Usama Hasan is the Imam of Al-Tawhid Mosque, London, UK. He is also a Senior Lecturer in Computing Science at Middlesex University, a Planetarium Lecturer at the Royal Observatory Greenwich, and a researcher for the Islamic Sharia Council, London.