The virulent debate on the appointment of the first Muslim minister in Germany last week – first applauded as a sign for integration and a coup to win Muslim voters, then fiercely criticized – is symptomatic of the current debate regarding political participation of Muslims. In order to keep democratic processes legitimate in a society marked by migration, parties and civic initiatives need to reach out to engage recent newcomers.
Lecturer, Humboldt-Universitaet zu Berlin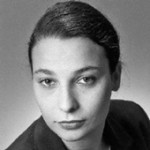 Riem Spielhaus is a German researcher in the field of Islamic studies, and teaches at the South Asian department of the Institute for Asian and African studies at Humboldt-Universitaet zu Berlin.