Barack Obama, the US president, has said that American troops will start to withdraw from Afghanistan in a year from now; eventually Nato forces will leave and at some point dialogue with the Taliban will begin. So Nato is now planning the end-game, aiming to weaken the Taliban before negotiations start by first driving them from Kandahar. But it is far from clear how the end-game will unfold. With concern rising about the low level of Afghan civilian support, the Kandahar operation may not even start before autumn, despite increasing impatience in Nato capitals.
NEW YORK, USA: Police have arrested a US citizen of Pakistani origins in connection with the failed car bomb attack in New York's Times Square.
Coordinator, United Nations Analytical Support and Sanctions Implementation Monitoring Team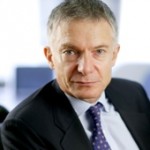 Richard Barrett is an expert on Al Qaeda-related terrorism. He is based in New York. Since March 2004 he has been the United Nations Coordinator of the Analytical Support and Sanctions Implementation Monitoring Team, also known as the Al Qaeda and Taliban Monitoring Team, appointed by the United Nations Secretary-General at the request of the Security Council.