Florentino Rodao (Madrid, 1960) is a Spanish scholar specialised on Asian history who has written extensively on East and Southeast Asian countries, focusing on the role of perceptions as well as Spain and European presence. He is currently Professor of Asian history at Complutense Unvivesity of Madrid.
Chair of the ASEAN Studies Program, American University

Amitav Acharya is Professor of International Relations and Chair of the ASEAN Studies Program at the School of International Service, American University, Washington, D.C. He is a specialist on global and Asian regional security issues, focusing on Southeast Asian states. His writings have covered regional conflicts such as Kashmir, Iran, Tibet, Cambodia, the South China Sea, Taiwan, and the Korean peninsula.
Senior Advisor for the Asia Program, International Crisis Group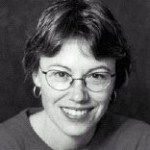 Sidney Jones is an expert on Indonesian Islamic terrorist groups, and senior advisor for the Asia Program at International Crisis Group.