Media personalities everywhere have reflected on the Qur'an burning disaster in Afghanistan, and we have now officially reached the absurd point where conservative pundits blame everything on Afghanis themselves.
Chair for the Study of Islam, American Academy of Religion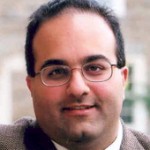 Professor Omid Safi is one of the leading intellectuals in contemporary Islam. Having witnessed the Iranian revolution and the horrors of the Iran-Iraq war personally, he is deeply committed to exploring the possibilities of justice and nonviolent struggle within the Islamic tradition.