The death of "multiculturalism" has been proclaimed repeatedly recently, the idea pronounced with a big "M" as if we were talking of something tangible around which there is consensus. British Prime Minister David Cameron was the latest of many politicians to assert this in February. But his much-reported discourse in Germany offered nothing new about multiculturalism, European Islam, radicalization, or about British and European governments' understandings of these issues. And his message does not seem to have diverged much from how Britain's previous Labour government addressed the issue or what is being said in France and in Germany.
Research Professor, Universidad Veracruzana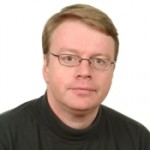 Dr. Gunther Dietz is a specialist on issues relating to minority, indigenous, and ethnic communities. He currently serves as Research Professor at the Universidad Veracruzana in Mexico.