Writer and columnist

Caroline Fourest is a French writer and columnist. She has a weekly column in Le Monde discussing French culture, and teaches about multiculturalism and universalism at Sciences Po-Paris.
Research Professor, Universidad Veracruzana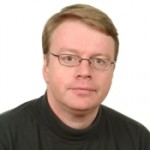 Dr. Gunther Dietz is a specialist on issues relating to minority, indigenous, and ethnic communities. He currently serves as Research Professor at the Universidad Veracruzana in Mexico.