Writer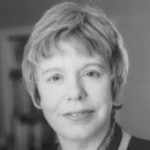 Karen Armstrong spent seven years in the Society of the Holy Child of Jesus during the 1960s and later wrote a tell-all book, Through the Narrow Gate (St. Martin's Press, 1982) that bemoaned the restrictive life within the convent.
Director, Shanghai Academy of Social Sciences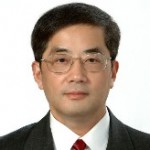 Professor Pan Guang is the director of the Shanghai Center for International Studies and Institute of European & Asian Studies at Shanghai Academy of Social Sciences, director of the Shanghai Cooperation Organization (SCO) Studies Center in Shanghai, Dean of the Center of Jewish Studies Shanghai (CJSS), and vice-chairman of the Chinese Society of Middle East Studies.
International Director of Interreligious Affairs of AJC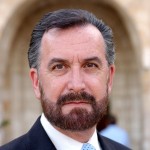 Rabbi David Rosen is the chairman of the International Jewish Committee for Interreligious Consultations (IJCIC), the organization which represents world Jewry in its relations with other world religions. He is also the director of the American Jewish Committee's Department for Interreligious Affairs and the Heilbrunn Institute for International Interreligious Understanding.