In Tunisia, a new debate is taking shape. Now, regime shackles cast off, debate about Internet censorship has become significantly more subtle as youth vie for a free Internet while navigating tricky terrain.
Project Manager, Berkman Center for Internet & Society/Talk Morocco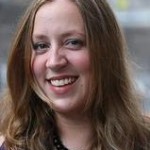 Jillian York is a a Boston-based writer, researcher, and activist whose work focuses on a range of issues related to freedom of expression, with special emphasis on the Arab world. She frequently comments on issues of politics and society in Syria and Morocco.