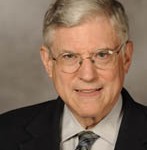 After French forces went into Mali to mid-January, theglobalexperts.org conducted an interview with the Council on Foreign Relations' John Campbell to provide journalists with some background information and context. Campbell is a Ralph Bunche Senior Fellow for Africa Policy Studies.
Director Cátedra al-Andalus|Magreb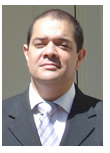 Diego Melo, Ph. D. in Medieval History at Salamanca University is headdirector of al-Andalus|Magreb chair in Adolfo IbañezUniversity in Chile, which is part of an Alliance of Civilizations online community Education About Religions and Beliefs. He specializes in medieval Islamic history as well as Al-Andalus and Medieval Magreb. Lately he focuses on the intercultural dialogue between [...]

Whether the recent attacks on US diplomatic outposts in Libya, Egypt and Yemen were provoked solely by an Islamophobic film ridiculing the Prophet Muhammad isn't entirely clear, though most media reports seem to suggest it. Claims that at least one of these attacks—most likely the one in Benghazi that left four Americans dead—may have been the result of a more organized terrorist plot have not been confirmed. Whatever the case, however, this incendiary and amateurish film has sparked the media's interest, as most news outlets continue citing the film as the likely motivation for the riots.