Visiting Fellow at Johns Hopkins University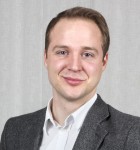 Erik Brattberg is a Visiting Fellow at the Center for Transatlantic Relations at the Paul H. Nitze School of Advanced International Studies at Johns Hopkins University in Washington D.C. He is also a Research Associate at the Swedish Institute of International Affairs, Stockholm.His research interests include European foreign and security policy, global security governance and transatlantic [...]

Augusto Soto is Asia Pacific and Eurasia analyst specializing in China.H e is the author of dozens of articles and analyses on China, the Asia Pacific and Eurasia regions in specialized magazines and books published in Spain, Latin America, China, Kazakhstan and the US. As a consultant based in Barcelona, Mr. Soto's work has focused on Chinese contemporary politics, international relations, including intercultural issues and conflict prevention.
Professor of Economics, National Defense University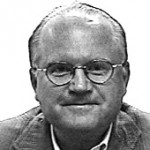 Dr. Paul Sullivan is Professor of Economics at National Defense University and adjunct professor of Security Studies and Science, Technology and International Affairs at Georgetown University.