Executive Director, World Policy Institute

Michele Wucker is Executive Director of the World Policy Institute, a nonpartisan center for progressive global policy research and thought leadership which publishes the widely cited and highly respected quarterly magazine, World Policy Journal. She is a specialist on Latin American and Caribbean politics, particularly in Haiti, Argentina and the Dominican Republic.
Latin America and Caribbean Program Manager, International Crisis Group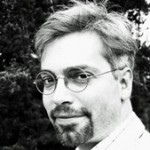 Markus Schultze-Kraft heads and manages the Latin America and Caribbean program for International Crisis Group from Bogotá, Colombia. He is the former coordinator of the Observation Unit in the Columbia office of the UN High Commissioner for Human Rights (OHCHR).