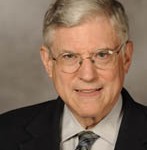 After French forces went into Mali to mid-January, theglobalexperts.org conducted an interview with the Council on Foreign Relations' John Campbell to provide journalists with some background information and context. Campbell is a Ralph Bunche Senior Fellow for Africa Policy Studies.
Visiting Fellow at Johns Hopkins University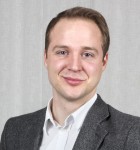 Erik Brattberg is a Visiting Fellow at the Center for Transatlantic Relations at the Paul H. Nitze School of Advanced International Studies at Johns Hopkins University in Washington D.C. He is also a Research Associate at the Swedish Institute of International Affairs, Stockholm.His research interests include European foreign and security policy, global security governance and transatlantic [...]
Senior Editor, TV5 Monde

Slimane Zeghidour is a Chief Editor at TV5, the world's leading French-speaking television network. He is the director of the TV series 'Euromed', examining the cultural links between the North and South rim countries of the Mediterranean. He has also consulted for programming on Algeria and the Middle East for networks including TF1, RF3 and TV Canada.