Special Representative of the UN Secretary General to the Democratic Republic of the Congo

Alan Doss is currently the Special Representative of the Secretary General of the United Nations in Democratic Republic of the Congo and Head of the UN peace keeping mission (MONUC) with the rank of Under Secretary General. MONUC is the UN's largest peace operation.
Director, Columbia University Center for the Study of Ethnicity and Race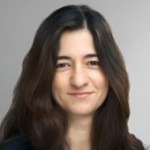 Dr. Frances Negrón-Muntaner is an award-winning filmmaker, writer, and scholar.