Indonesia continues to enjoy robust growth after successfully averting the global recession these past two years. But whether South East Asia's lone representative in the G20 can become a true regional economic powerhouse hinges on its ability to address some fundamental problems that have hindered it from realizing its full potential, says Endy Bayuni, senior editor of The Jakarta Post.
Chief Editor, The Jakarta Post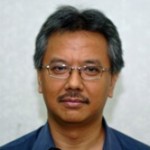 Endy M. Bayuni is chief editor of The Jakarta Post, Indonesia's leading independent English language newspaper.