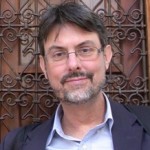 To judge by discussions I had with figures close to the Afghan Taliban in Dubai last week, on certain key issues the Taliban leadership and the US administration are far closer than most analysts believe. The chief obstacle to a peace settlement is likely to come not from Taliban links to al-Qaeda but rather from the question of how to divide up power within Afghanistan.
Fellow of Middle Eastern and Islamic Studies, Durham University

Dr. Christopher Davidson is a policy expert on the Gulf monarchies and specializes in the field of Middle Eastern and Islamic Studies. Having lived and worked in Abu Dhabi, Dubai, Sharjah, and Beirut, Dr. Davidson has an extensive knowledge of this region of the world.