Imam and social adviser

Abdullah Khan is currently working in Copenhagen, Denmark at Islamic association in Denmark. He has worked for Institute of Policy Studies (IPS) Pakistan as a consultant and trainer in the madaris (Islamic traditional schools) project. Abdullah Khan worked to train or to make the teachers of madaris to change or review their perception about the different topics and issues domestically and globally. Abdullah Khan arranged around 20 one day such training programs in different parts of Pakistan and 6 programs of ten days in Islamabad.
Director, Media Progress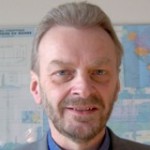 Dr. Bent Nørby Bonde is an experienced manager and strategic developer of conflict prevention and peacebuilding programs. Since 2003 he has been the director of Media Progress, a European consultancy firm dedicated to integrating media and ICT strategies into projects seeking to promote development, democracy and good governance.