Research Director at Tampere Peace Research Institute

Dr. Tuomo Melasuo is Professor of Peace and Conflict Studies as well as Research Director of TAPRI, Tampere Peace Research Institute, University of Tampere, Finland. He has studied contemporary political history as well as political science and international relations in Finland and in France.
Director, Columbia University Center for the Study of Ethnicity and Race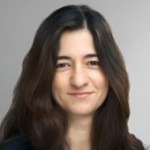 Dr. Frances Negrón-Muntaner is an award-winning filmmaker, writer, and scholar.