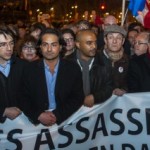 Police are still on the lookout for the motorcycle gunman who killed 3 Jewish children and a rabbi at a school in southern France yesterday. The incident is being considered a racially motivated crime.
International Director of Interreligious Affairs of AJC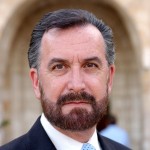 Rabbi David Rosen is the chairman of the International Jewish Committee for Interreligious Consultations (IJCIC), the organization which represents world Jewry in its relations with other world religions. He is also the director of the American Jewish Committee's Department for Interreligious Affairs and the Heilbrunn Institute for International Interreligious Understanding.