Professor of Sociology at the University of Ulster

Bill Rolston is Professor of Sociology at the University of Ulster in Northern Ireland. He has researched, written and lectured on Northern Ireland society, politics and culture over the last three decades, beginning with his doctorate from Queen's University on community development and political conflict. He is also a researcher with the Transitional Justice Institute at the University of Ulster and has published on issues of transitional justice in relation to Northern Ireland, in particular: truth recovery, memory and storytelling, the demobilization of ex-combatants, and the role of public inquiries.
Chair of the ASEAN Studies Program, American University

Amitav Acharya is Professor of International Relations and Chair of the ASEAN Studies Program at the School of International Service, American University, Washington, D.C. He is a specialist on global and Asian regional security issues, focusing on Southeast Asian states. His writings have covered regional conflicts such as Kashmir, Iran, Tibet, Cambodia, the South China Sea, Taiwan, and the Korean peninsula.
Information Officer, Soka Gakkai International Buddhist Association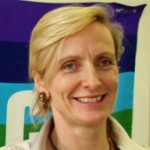 Joan Anderson is based in Tokyo, where she is Information Officer and Earth Charter Coordinator for the Soka Gakkai International Buddhist association. Previously she coordinated the Save the Children Fund's post-Gulf War programmes in Iraq, and was director of the organisation's projects in Cambodia from 1993 to 1997.