Jey Tsong Khapa professor of Indo-Tibetan Buddhist Studies at Columbia University

Robert A. F. "Tenzin" Thurman is the Jey Tsong Khapa professor of Indo-Tibetan Buddhist Studies in the Department of Religion at Columbia University, President of Tibet House US, the President of the American Institute of Buddhist Studies, and Editor-in-Chief of the Treasury of the Buddhist Sciences. The New York Times recently hailed him as "the leading American expert on Tibetan Buddhism."
Representative, Soka Gakkai International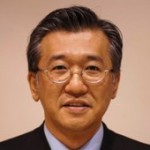 Hiro Sakurai is the representative of Soka Gakkai International (SGI) to the United Nations in New York, and has managed SGI's United Nations Liaison Office since 1997.
Information Officer, Soka Gakkai International Buddhist Association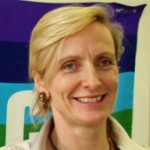 Joan Anderson is based in Tokyo, where she is Information Officer and Earth Charter Coordinator for the Soka Gakkai International Buddhist association. Previously she coordinated the Save the Children Fund's post-Gulf War programmes in Iraq, and was director of the organisation's projects in Cambodia from 1993 to 1997.