Senior Fellow, World Policy Institute

William Powers hails from Long Island, NY and has worked for over a decade in development aid and conservation in Latin America, Africa, Washington, D.C., and Native North America. He is currently based in New York City, and is freelance writer, speaker, and senior fellow at the the World Policy Institute.
Latin America and Caribbean Program Manager, International Crisis Group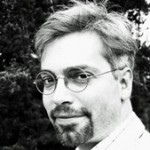 Markus Schultze-Kraft heads and manages the Latin America and Caribbean program for International Crisis Group from Bogotá, Colombia. He is the former coordinator of the Observation Unit in the Columbia office of the UN High Commissioner for Human Rights (OHCHR).