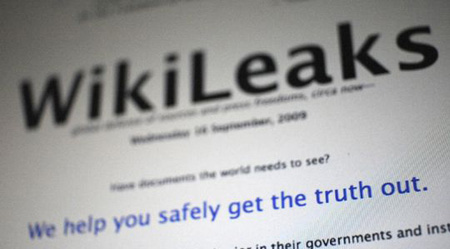 WASHINGTON DC, USA – The first batch of 250,000 US diplomatic cables intercepted by Wikileaks has been released by the media.
Documents include unflattering portrayals of world leaders, as well as revelations that US government ordered espionage against top UN officials, Saudi Arabia has strongly urged military strikes against Iran, North Korea has transferred ballistic missiles to Iran, and hacking of Google was authorized by the Chinese Politburo.
UN reminds US to respect organization's international immunities.
Subdued public reaction by most governments, with France and the UK pledging support to the US; Iran condemns release as US propaganda effort, and China blocks domestic media from reporting leaks.
Furious reaction from US politicians, with some calling for Wikileaks to be shut down and founders to be prosecuted as terrorists.
Leaks are likely to impact US intelligence-gathering and collaboration with allies.
Analysts available for comment:
FABIENNE HARA is Vice-President for Multilateral Affairs at International Crisis Group, and former Acting Chief of the Political Affairs Division for the UN Mission in Sudan. She is an expert commentator on the United Nations system and international diplomacy. See full bio…
fabienne.hara@globalexpertfinder.org
Location: New York, USA
Languages: English, French




MEIR JAVEDANFAR is Director of the Middle East Economic and Political Analysis Company, which carries out analysis of 16 Middle Eastern countries from its offices in Tel Aviv, Israel. He is co-author of The Nuclear Sphinx of Tehran: Mahmoud Ahmadinejad and The State of Iran, an investigation into the state of the Iranian nuclear program. See full bio…
m.javedanfar@globalexpertfinder.org
Location: Tel Aviv, Israel
Languages: English, Farsi, Spanish, Portuguese




MARK FOWLER is an Associate at Booz Allen Hamilton and a former senior CIA officer. He is a Middle East specialist and served numerous tours overseas and in Washington DC. He currently leads Booz Allen Hamilton's 'Persia House,' a Center of Excellence on Iran and the Persian Gulf. See full bio…
mark.fowler@globalexpertfinder.org
Location: Washington DC, USA
Languages: English, Farsi




ABDALLAH SCHLEIFER is a veteran journalist who has covered the Middle East for American and Arab media for more than thirty years. From 2006 to 2007, he was Washington Bureau Chief for the Al Arabiya TV network, and has previously worked for NBC, The New York Times, and The Jerusalem Star. He currently serves as Professor Emeritus at the American University in Cairo. See full bio…
abdallah.schleifer@globalexpertfinder.org
Location: Cairo, Egypt
Languages: English




ALEX VATANKA is Middle East Senior Analyst for IHS Jane's, the only civilian organization to have an office in the Pentagon. Vatanka specializes on the geopolitics of the Middle East, and the security situation in Iran, Afghanistan and the Gulf Cooperation Council states. He is the managing editor of Jane's Islamic Affairs Analyst. See full bio…
alex.vatanka@globalexpertfinder.org
Location: Washington, DC, USA
Languages: English




CHARLIE BECKETT is director of POLIS, a forum for research and debate on international journalism and society at the London School of Economics. A former program editor at the BBC and the UK's Channel 4 News, he is an expert on the international media industry, and journalism in the digital age. See full bio…
charlie.beckett@globalexpertfinder.org
Location: London, UK
Languages: English



Latest articles from Editor