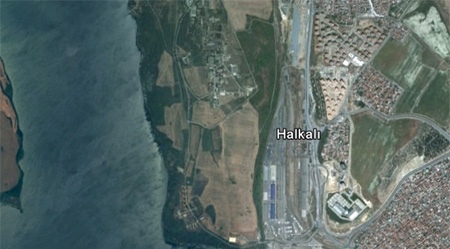 ISTANBUL, TURKEY – At least 5 people have died and more than 12 have been injured in a bus bombing in Istanbul.
Bus carrying soldiers and civilians was targeted by remote-control roadside bomb in the Hakari district, on outskirts of Istanbul.
Turkish government blames PKK Kurdish rebels; Kurdistan Freedom Falcons group, a faction of the PKK, claims responsibility.
PKK attacks killed 11 soldiers on the weekend; Turkish government mounted aerial attacks on rebel targets in the north and southeast of the country in retaliation.
Almost 40,000 people have died in fighting during the PKK's 26-year armed struggle for Kurdish autonomy in southeast Turkey.
Attacks harden official line against Kurdish rebels; Turkish PM Erdogan vowed Sunday to "annihilate" PKK.
Analysts available for comment:
HUGH POPE is the Turkey Project Director for International Crisis Group. Based in Istanbul, he is a specialist on Turkish foreign policy, including EU-Turkey relations, Cyprus and Turkey's ties with its neighbours. Until taking up this post in 2007, Pope was a foreign correspondent for 25 years, most recently spending a decade as Turkey, Middle East and Central Asia Correspondent for The Wall Street Journal. See full bio…
hugh.pope@theglobalexperts.org
Location: Istanbul, Turkey




JOOST HILTERMANN is Deputy Director of the Middle East and North Africa Program at International Crisis Group. He is an expert on Iraq, including issues relating to the political transition, constitutional process and the situation of the Kurds. From 1994-2002, he served as Executive Director of the Arms Control Division at Human Rights Watch. He was the primary researcher for HRW on the 1987-88 Al-Anfal campaign by Saddam Hussein's regime — a campaign that sought to annihilate northern Iraq's Kurdish population. See full bio…
joost.hiltermann@theglobalexperts.org
Location: Washington, DC, USA
MICHAEL O'HANLON is senior author of the Iraq, Afghanistan, and Pakistan Index projects at the Brookings Institution. He has commented frequently for the media on developments in the Kurdistan region. He previously served as a national security analyst for the Congressional Budget Office and the Secretary of State's International Security Advisory Board.
mohanlon@brookings.edu
Location: Washington, DC, USA




FADI HAKURA is a Turkey expert and associate fellow at Chatham House, the UK's leading foreign policy thinktank. He regularly comments for the international media on all aspects of Turkish politics, foreign and security policies, including EU accession issues and Turkey's regional relations.
fadi.hakura@theglobalexperts.org
Location: London, UK
Latest articles from Editor