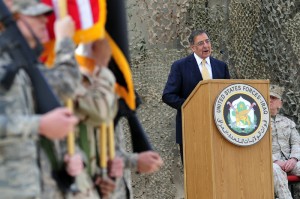 BAGHDAD – A series of attacks across Iraq has killed 50 people and injured more than 200. Apart from Baghdad, reports of bombs and shooting attacks have come from the cities of Baquba, Kirkuk, and Mosul. (Sources: AP, RFE/RL)
Analysts available for comment:
Benjamin Isakhan is a research associate at the Centre for Dialogue, at La Trobe University in Australia. He is a specialist on democratization in the Middle East, particularly focusing on Iraq.
CONTACT:Â benjamin.isakhan@theglobalexperts.org
Location: Melbourne, Australia
Languages: English
Caitlin Harrington is the US Based IHS Jane's United States Aviation Reporter. Harrington is an expert on aerospace technology, and proficient in U.S. defense budget issues, the Iraq and Afghanistan wars, and U.S. homeland security.
CONTACT:Â caitlin.harrington@theglobalexperts.org
Location: Washington, D.C., U.S.A.
Languages: English
Patricia DeGennaro, Ph.D. is a senior fellow at the World Policy Institute and a subject matter expert on Afghanistan and Iraq for the U.S. Army's Training and Doctrine Command Center for Intelligence. In Iraq, she studied first hand the military transition to civil authority.
CONTACT:Â patricia.degennaro@theglobalexperts.org
Location: New York, U.S.A.
Languages: English; Albanian
Toby Jones is an assistant professor of Middle East history at Rutgers University, New Jersey. He received his Ph.D. in Middle East history from Stanford University. His main research interests focus on the history of state-building, politics, and Shia-Sunni relations in Saudi Arabia and the Persian Gulf.
CONTACT:Â toby.jones@theglobalexperts.org
Location: New Brunswick, U.S.A.
Languages: Arabic, English
David Andelman is the Editor of World Policy Journal and President of the Overseas Press Club of America. He is former Executive Editor of Forbes.com, and correspondent for The New York Times.
CONTACT:Â david.andelman@theglobalexperts.org
Location: New York, U.S.A.
Languages: English, French
Paul Sullivan is Professor of Economics at National Defense University and adjunct professor of Security Studies  (and Science, Technology and International Affairs) at Georgetown University. He served on working groups on Iraq, Iraq, Libya and "The New Marshall Plan for Water and Energy in the Developing World" at the Atlantic Council.
CONTACT:Â paul.sullivan@theglobalexperts.org
Location: Arlington, U.S.A.
Language: English
Photo:Â 15th December 2011 — Secretary of Defense, Leon Panetta, gives a speech at the End of Mission Ceremony at the Glass House in the former Sather Air Base, Baghdad, Iraq.
Latest articles from Editor