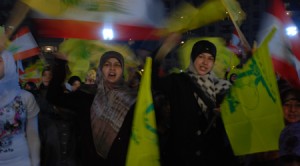 Beirut, Lebanon — The Shia movement Hezbollah and its political allies resigned from the Lebanese government earlier today

This is in reaction to the imminent Special Tribunal for Lebanon (STL) indictments that are expected to implicate members of Hezbollah in the assassination of former Lebanese Prime Minister Rafik Hariri
Experts say this will likely deteriorate Lebanon's security environment and protests are also expected
Under Lebanese law, the Lebanese cabinet and government must have representation from all of Lebanon's diverse religious communities to be legitimate and constitutional
The current Lebanese Premier and son of slain former Prime Minister Rafik Hariri, Saad Hariri, is in Washington, DC to meet President Barack Obama today
Analysts available for comment:
HENRI WILKINSON is Associate Director at Janusian Security Risk Management plc. Janusian is the security and political risk subsidiary of Risk Advisory: a transnational intelligence, investigations and security group with offices in London, Moscow, Dubai, and Al-Khobar in Saudi Arabia. He is a specialist on Middle Eastern affairs, strategic studies, terrorism and asymmetric warfare.
Location: West Europe
Language: English
CONTACT: henry.wilkinson@theglobalexperts.org
ELAZAR BARKAN is Co-Director of the Center for the Study of Human Rights and Professor of International and Public Affairs, at Columbia University, New York. He is a frequent commentator on issues related to the Israel-Palestine conflict.
Location: New York, USA
Language : English
CONTACT: elazar.barkan@theglobalexperts.org
RAGHIDA DERGHAM is a Lebanese-American commentator and senior diplomatic correspondent for Al Hayat, the leading Arabic daily. She is also a political analyst for NBC.
Location: New York, USA
Languages: English, Arabic
CONTACT: raghida.dergham@theglobalexperts.org
GILLES KEPEL is Professor and Chair, Middle East and Mediterranean Studies, at the Institut d'Etudes Politiques de Paris (Sciences Po). He is a contributor to the Financial Times, Le Monde, La Repubblica, El Pais, Al Hayat, and a number of Arabic language and international newspapers. Some of his recent publications include: Beyond Terror and Martyrdom: The War for Muslim Minds, and Jihad: the Trail of Political Islam.
Location: Paris, France
Languages: English, French
CONTACT : gilles.kepel@theglobalexperts.org
REZA ASLAN is a Middle East analyst for CBS News, and a fellow at the University of Southern California Center on Public Diplomacy. He is an internationally acclaimed writer and scholar of religions, and holds degrees in religion from Santa Clara University, Harvard University, and the University of California, Santa Barbara, as well as a Master of Fine Arts from the University of Iowa, where he was named the Truman Capote Fellow in Fiction.
Location: Santa Monica, California, USA
Languages: English, Farsi
CONTACT: reza.aslan@theglobalexperts.org
Latest articles from Stephanie