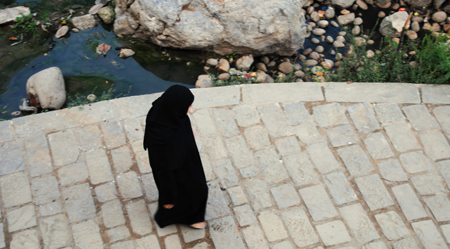 BRUSSELS, BELGIUM – The lower house of the Belgian parliament has voted to ban women from wearing the full Islamic face veil in public.
MPs vote unanimously to ban wearing of any clothing that obscures the identity of the wearer in public space.
Law now goes to the Belgian Senate, which is also expected to vote for a ban; new law expected to be implemented before August.
Ban on wearing of burqa is first of its kind in Europe; similar legislation under consideration in other European countries, including France.
Less than fifty women wear in the burqa in Belgium, out of a Muslim community of approximately 500,000.
Ban likely to fuel tensions among Muslim communities in Western Europe; legal challenges to law also expected.
Analysts available for comment:
SARA SILVESTRI is a specialist on the development of public policies towards Muslim communities in Europe. She is an assistant professor at City University London, where she teaches courses on political Islam and religion in global politics. She is also a research associate with the Centre for Faith in Society at Cambridge, and an advisor to the EuroMediterranean Foundation for Cultural Dialogue.
EMAIL: sara.silvestri@theglobalexperts.org
Location: London, UK



FAMILE ARSLAN is a Dutch lawyer and a board member of the Islam and Citizenship Foundation, which aims to stimulate debate over the concept of citizenship within the Muslim community. She previously worked for the Dutch Ministry of Justice. See full bio…
CONTACT: famile.arslan@theglobalexperts.org
Location: The Hague, Netherlands



MONA ELTAHAWY is an award-winning New York-based journalist and commentator, and an international lecturer. Her opinion pieces have appeared frequently in the International Herald Tribune, The Washington Post and the pan-Arab Asharq al-Awsat newspaper and she has also published opeds in The New York Times, the Christian Science Monitor, Egypt's al-Dostour and Lebanon's Daily Star. See full bio…
CONTACT: mona.eltahawy@theglobalexperts.org
Location: New York, USA



CAROLINE FOUREST is a French writer and journalist. She has a weekly column in Le Monde, discussing French culture, and teaches about multiculturalism and universalism at Sciences Po-Paris. She is a specialist on fundamentalism in the Abrahamic religions (Judaism, Christianity, and Islam), as well as political extremism and the far-right. See full bio…
CONTACT: caroline.fourest@theglobalexperts.org
Location: Paris, France



AMARA BAMBA is editor in chief of SaphirNews.com, the first French web-magazine dedicated to Islamic news and information. Mr. Bamba was a leader of the French Islamic Students Association (FISA), the first French Muslim students association. See full bio…
CONTACT: amara.bamba@theglobalexperts.org
Location: Paris, France



Latest articles from Editor