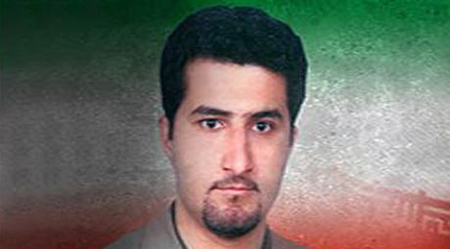 WASHINGTON DC, USA: An Iranian nuclear scientist who claims to have been abducted by the United States has taken refuge in the Pakistani Embassy in Washington DC.
Shahram Amiri is an Iranian nuclear researcher who vanished while on pilgrimage to Mecca last year.
Iran has consistently maintained that Amiri was kidnapped by the CIA and transported to the United States; US government denies allegations.
US media reported in March that Amiri had defected to the US and was assisting the CIA, but in June, three internet videos appeared in which he first claimed to have been kidnapped by US and Saudi agents, then freely living and studying in Arizona, and then to have escaped.
Amiri has demanded that he be allowed to leave the United States; Secretary of State Hillary Clinton says he is free to travel and is in the US voluntarily.
Case draws attention to rumored US attempts to infiltrate and sabotage Iranian nuclear program; Iran claims many citizens are being secretly held in the US, including a former deputy defence minister who vanished in 2007.
Analysts available for comment:
MARK FOWLER is an Associate at Booz Allen Hamilton and is former senior CIA officer.He is a Middle East specialist and served numerous tours overseas and in Washington D.C. He has particular expertise on Iran and Iraq, and speaks Farsi. Mr. Fowler currently leads Booz Allen Hamilton's 'Persia House,' a Center of Excellence on Iran and the Persian Gulf. See full bio…
mark.fowler@theglobalexperts.org
Location: Washington DC, USA




MEIR JAVEDANFAR is Director of the Middle East Economic and Political Analysis Company, which carries out analysis of 16 Middle Eastern countries from its offices in Tel Aviv, Israel. He is the co-author of The Nuclear Sphinx of Tehran: Mahmoud Ahmadinejad and The State of Iran, an investigation into the mysterious past of President Mahmoud Ahmadinejad as well as the state of the Iranian nuclear program. He speaks Farsi, English, Spanish and Portuguese fluently, and has commented in all of these languages for a wide range of international media organizations. See full bio…
m.javedanfar@theglobalexperts.org
Location: Tel Aviv, Israel




ALEX VATANKA is Middle East Senior Analyst for IHS Jane's, the only civilian organization to have an office in the Pentagon. Vatanka specializes on the geopolitics of the Middle East, and the security situation in Iran, Afghanistan and the Gulf Cooperation Council states. He is the managing editor of Janes Islamic Affairs Analyst. He is a specialist on Iran, the GCC states, Middle East regional affairs, and US policy on Middle East. See full bio…
alex.vatanka@theglobalexperts.org
Location: Washington DC, USA




ARANG KESHAVARZIAN is Associate Professor of Middle Eastern Studies at New York University. He is a specialist on Iran's internal politics and political economy. His recent book, entitled Bazaar and State in Iran: The Politics of the Tehran Marketplace analyzes the socioeconomic structure of the Tehran Bazaar under both the Pahlavi monarchy and the current Islamic Republic.
arang.keshavarzian@theglobalexperts.org
Location: New York, USA




REZA ASLAN is a Middle East analyst for CBS News, and a fellow at the University of Southern California Center on Public Diplomacy. He is an internationally acclaimed writer and scholar of religions, and holds degrees in religion from Santa Clara University, Harvard University, and the University of California, Santa Barbara, as well as a Master of Fine Arts from the University of Iowa, where he was named the Truman Capote Fellow in Fiction. See full bio…
reza.aslan@theglobalexperts.org
Location: Santa Monica, California, USA

Latest articles from Editor