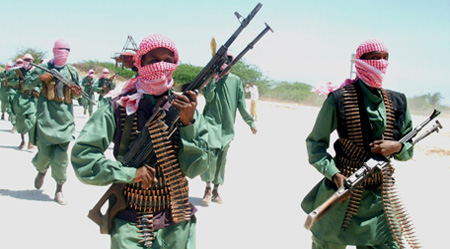 KAMPALA, UGANDA – At least 70 people have died in two bombings directed at crowds who had gathered to watch the World Cup final on Sunday.
Near-simultaneous attacks took place at sports club in the east of the city, and restaurant in the south.
Ugandan police say Somali terror group al-Shabab may be responsible for the attacks; group has previously threatened Uganda because of its contributions to the African Union Mission in Somalia (AMISOM), and participation in EU training mission in Mogadishu.
Al-Shabab has been linked with al-Qaeda.
If confirmed, this will be the first attack by al-Shabab outside of Somalia; analysts say Somali conflict could potentially become regional.
Analysts available for comment:
FABIENNE HARA is Vice-President of International Crisis Group, and former Acting Chief of the Political Affairs Division for the UN Mission in Sudan. She has over fifteen years of experience in African conflict management and resolution issues, particularly focusing on Sudan, the Horn of Africa and Uganda. See full bio…
fabienne.hara@theglobalexperts.org
Location: New York, USA




BRUNO SCHIEMSKY is former coordinator of the UN Monitoring Group on Somalia, which reported to the UN Security Council. He is currently based in Nairobi, Kenya, as a security consultant. He has had over eighteen years of progressive management experience in conflict and post-conflict countries within Africa. See full bio…
bruno.schiemsky@theglobalexperts.org
Location: Nairobi, Kenya




SARJOH BAH is a Senior Fellow and Program Coordinator of African Security Institutions, at New York Universitys Center on International Cooperation. He is a leading authority on security cooperation in Africa with a particular focus on the African Union. He has commented frequently on the situation in Somalia. See full bio…
asarjoh.bah@theglobalexperts.org
Location: New York, USA




SABINE MACHENHEIMER is Sub-Saharan Africa Analyst for IHS Janes. She writes and edits for Janes Sentinel, Janes Intelligence Review, Janes Intelligence Weekly and Janes Country Risk Daily Report. She is available to give analysis and interviews on all dimensions of politics and conflict in Sub-Saharan Africa. See full bio…
sabine.machenheimer@theglobalexperts.org
Location: London, UK




WILL HARTLEY is the editor of Janes Terrorism and Insurgency Centre (JTIC), based in Washington, D.C. He leads a team responsible for collecting and analysing terrorism and insurgency related open source intelligence, producing country briefings, case study and major terrorist incident reports. See full bio…
will.hartley@theglobalexperts.org
Location: Washington, D.C., USA




MARC ANTOINE PEROUSE DE MONTCLOS is a political analyst and a researcher at the Institut de Recherche pour le Developpement, Paris. He has lived in Nigeria, South Africa and Kenya, and works on armed conflicts in Sub-Saharan Africa, and issues related to forced migration. See full bio…
marc.perouse@theglobalexperts.org
Location: Paris, France
Latest articles from Editor