Secretary-General, Religions for Peace
Area of Expertise: Religion
Geographical Expertise - Region: Asia, Europe, Latin America and the Caribbean, North Africa and Middle East, North America
Language: English
Field of Work: Activist/Humanitarian, Government, Non-Governmental
City: New York
Country: USA
Continent: North America

Email: william.vendley@religionsforpeace.org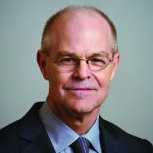 Dr. William F. Vendley has served as Secretary General of Religions for Peace since 1994.
He is a member of its World Council, which is composed of outstanding international religious leaders. He also serves as the organization's chief executive officer, overseeing the international secretariat in Asia, Africa, Latin America, Europe, the Middle East and North Africa.
Dr. Vendley coordinates the international activities and projects of Religions for Peace's Interreligious Councils in more than 70 states around the world. He works in areas engaged in armed conflict to mobilize and equip religious communities to mediate and mitigate violent conflict and build a climate of peace.
In Ethiopia, Eritrea, Sierra Leone, Bosnia and Herzegovina, Liberia, Indonesia, Sri Lanka and many other countries, Dr. Vendley has led negotiations that have helped to prevent conflicts from developing, mediate peace among warring parties and rebuild societies in the aftermath of violence.
Under his leadership, Religions for Peace and its local affiliates engaged religious communities in collaborative work to assist orphans of HIV/AIDS in Africa.
Dr. Vendley was a participant in His Majesty King Abdullah's historic inter-religious meeting in Madrid, Spain in 2008 and has been requested by the Muslim World League to serve on its Follow-up Committee. He also advises the White House through President Barack Obama's Interreligious Dialogue and Cooperation Task Force.
Dr. Vendley is a theologian and has served as a professor and dean in graduate schools of theology. He lectures frequently in academic, United Nations and NGO fora.
He has been awarded numerous prizes for religion and human rights, and serves on the boards of a number of organizations ranging from the fine arts to those committed to peace building.
He holds a doctorate in systematic theology from Fordham University and a master's degree in religious studies from the Maryknoll School of Theology.
Latest articles from William F. Vendley