Assistant Professor of Middle East history, Rutgers University
Area of Expertise: Religion, War and Conflict, Women's Rights
Geographical Expertise - Region: North Africa and Middle East, North America
Geographical Expertise - Country: Iran, Iraq, Israel
Languages: Arabic, English
Field of Work: Academia, Think tank/Research center
City: New Brunswick
Country: USA
Continent: North America

Email: toby.jones@theglobalexperts.org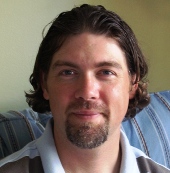 Toby Jones is Assistant Professor of Middle East history at Rutgers University, New Jersey.
He received his PhD in Middle East history from Stanford University. In 2008-2010 he was a post-doctoral fellow at Princeton's Environmental Institute where he worked on the Oil, Energy and Middle East project.
His main research interests focus on the history of state-building, politics, and Shia-Sunni relations in Saudi Arabia and the Persian Gulf. Professor Jones teaches courses on the history of the modern Middle East, the Arab-Israeli conflict, Iran and Iraq in the 20th century, the history of oil, and Islam and politics.
Before joining the History Department at Rutgers, Professor Jones was a visiting assistant professor and Mellon post-doctoral fellow at Swarthmore College. He also worked as Persian Gulf Analyst for the International Crisis Group from 2004-2006 where he wrote about reform and sectarianism in Saudi Arabia and Bahrain.
He is the author of the book Desert Kingdom: How Oil and Water Forged Modern Saudi Arabia (Harvard 2010). He has also been published in the International Journal of Middle East Studies, Middle East Report, Foreign Affairs, Arab Reform Bulletin, and elsewhere. His comments have appeared in The New York Times, The Washington Post, The Wall Street Journal, and The Christian Science Monitor.