Political and social sciences professor, Ghent University
Area of Expertise: Civil Society, Migration and Integration, Terrorism
Geographical Expertise - Region: Europe, North Africa and Middle East, North America
Languages: English, French
Field of Work: Academia, Think tank/Research center
City: Ghent
Country: Belgium
Continent: Europe

Email: sami.zemni@theglobalexperts.org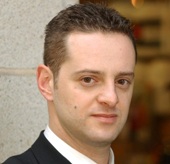 Professor Sami Zemni is professor in political and social sciences at the Center for Third World Studies, Ghent University, Belgium. He coordinates and leads the Middle East and North Africa Research Group.
His area of expertise is politics within the Middle East and North Africa region, with special reference to political Islam. He focuses mainly on developments in Morocco, Algeria, Egypt, democratization in the Arab World as well as  conflict in the Arab world.
As a former director of the Center for Islam in Europe (CIE, 2002-2007), he has also written on issues of migration, integration, racism and Islamophobia. As a multilingual researcher that has been giving commentary to several national and international media outlets, Professor Zemni has experience of addressing different audiences. He obtained his master's at Ghent University in political and social sciences and received a "Diplôme d'Etudes Approfondies" in comparative politics, specializing in the Arab and Islamic World, from the Institut des Etudes Politique and IREMAM at Aix-Marseille III University, France.