Senior Program Officer, United States Institute of Peace
Area of Expertise: Civil Society, Religion
Geographical Expertise - Region: Asia, North Africa and Middle East, North America
Geographical Expertise - Country: Indonesia, Iran, Pakistan
Languages: Arabic, English, Persian, Urdu
Field of Work: Government, Think tank/Research center
City: Washington DC
Country: USA
Continent: North America

Email: qamar-ul.huda@theglobalexperts.org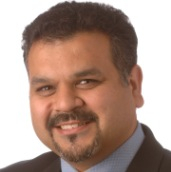 Qamar-ul Huda is a scholar of Islamic studies and Comparative Religion, and is the Senior Program Officer in the Religion and Peacemaking Program at the United States Institute of Peace.
Dr. Huda's areas of interest include Islamic theology, intellectual history, ethics, mysticism and the history of Qur'anic hermeneutics. He is currently examining comparative ethics, the language of violence, conflict resolution and non-violence in Islam.
His earlier work on Islamic mysticism studied the political, theological and social history of the Suhrawardi Sufism-which was published as Striving for Divine Union: Spiritual Exercises for Suhrawardi Sufis. He has written extensively on medieval Islamic texts, mystical treatises, inter-faith dialogue. Dr. Huda taught Islamic Studies and Comparative Religion at Boston College's Theology Department and in the Religious Studies Department at the College of the Holy Cross. He was an Adjunct Professor of Islamic Studies at Brandeis University. His articles on Islamic studies and comparative religion have appeared in The Journal of the American Academy of Religion, The Muslim World, Theological Studies, The Journal of Islam and Christian-Muslim Affairs, Journal of Islamic Studies and several other academic publications. On the subject of contemporary Islamic ethics and thought, some upcoming publications are Contemporary Muslim Thought on Conflict and Peace, Knowledge for Encountering God: Al-Suhrawardi's Awarif al-Ma'arif, and a special issue editor of The Muslim World on 'Qawwali: Poetry, Performance, and Politics.'
Dr. Huda earned his doctorate in Islamic intellectual history from University of California, Los Angeles, and his Bachelor of Arts degree from Colgate University in International Relations and Comparative Religion.
Latest articles from Qamar-ul Huda