Director, Shanghai Academy of Social Sciences
Area of Expertise: Migration and Integration, Religion
Geographical Expertise - Region: Asia, North Africa and Middle East, North America
Geographical Expertise - Country: China
Languages: Chinese, English
Field of Work: Academia, Think tank/Research center
City: Shanghai
Country: China
Continent: Asia

Email: pan.guang@theglobalexperts.org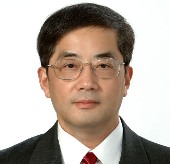 Professor Pan Guang is the director of the Shanghai Center for International Studies and Institute of European & Asian Studies at Shanghai Academy of Social Sciences, director of the Shanghai Cooperation Organization (SCO) Studies Center in Shanghai, Dean of the Center of Jewish Studies Shanghai (CJSS), and vice-chairman of the Chinese Society of Middle East Studies.
He is also International Council Member of the Asia Society in the United States, Senior Advisor to the China-Eurasia Forum in the United States, an advisory board member of Asia-Europe Journal, Singapore, and Senior Advisor on Anti-Terror Affairs to Shanghai Municipality and Ministry of Public Security, PRC.
Professor Guang was awarded the 1993 James Friend Annual Memorial Award for Sino-Jewish Studies, the 1996 Special Award for Research on Canadian Jews from China, Sankt Peterburg-300 Medal for Contribution to China-Russia Relations awarded by President Putin in 2004 and the Austria Holocaust Memorial Award in 2006. He was nominated by UN Secretary-General Kofi Annan as member of the High-Level Group for the UN Alliance of Civilizations in 2005.
Professor Guang has conducted research and delivered lectures widely in North America, East Asia, Russia, Central Asia, Europe, the Middle East and Australia. He holds a number of prestigious posts at Chinese institutions on international studies, Asian studies, Middle East studies and Jewish studies, and has published a wide range of books and articles on these topics.