Atlantic Council Senior Fellow, IRIS Senior Advisor
Area of Expertise: Business and Globalization, Civil Society, Defense and Security, Development, International Relations, Politics and Governance
Geographical Expertise - Region: Europe, North America
Geographical Expertise - Country: France, UK
Languages: English, French
Field of Work: Author/Novelist, Non-Governmental
City: New York
Country: USA
Continent: Europe, North America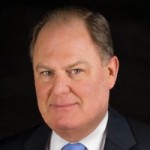 Nicholas Dungan is a Senior Fellow in the Transatlantic Relations Program of the Atlantic Council in Washington DC, a Senior Advisor to the Institut de Relations Internationales et Stratégiques (IRIS) in Paris, a writer, author, speaker and commentator on international relations, politics and business. 
Nicholas Dungan was president of the New York-based French-American Foundation from 2005 to 2008. During his tenure, the French-American Foundation saw significant growth in its visibility, influence, programmatic offering and resources. He is a member of the Board of Directors of the Chatham House Foundation, the U.S. arm of the Royal Institute of International Affairs at Chatham House in London, and a former Associate Fellow of Chatham House, where he initiated and implemented a multi-year project, jointly with the Belgian Royal Institute of International Relations, on the changing role of non-state actors in international relations. He is an Honorary Fellow of the Foreign Policy Association in New York.
Nicholas Dungan has published in the International Herald Tribune, Le Monde, Le Figaro and Rue89, among others. He has been quoted as a transatlantic policy expert in virtually all the daily and weekly printed press in France as well as by the Associated Press, NBC News, Politico, USA Today and a range of regional newspapers in the United States. He has also published articles in Politique américaine, the Revue internationale et stratégique, The World Today (the monthly magazine of Chatham House), International Affairs, Euromoney, Corporate Finance and International Financing Review, and contributed analyses to Oxford Analytica on finance, economics and corporate governance. He makes frequent appearances on television, including the BBC, Bloomberg, France24, Canal+ and BFM TV and LCI (French news channels); he has participated in radio broadcasts on NPR, Europe1, France Culture, Radio France International, RTL, BFM Radio and others.
He has spoken to the European Union Studies Center in New York, the French-American Foundation, the Historic New Orleans Collection, the Huguenot Society, the Jackson Hole Historical Society, the Museum of the City of New York, the New-York Historical Society and the Paris American Club and he has also been a featured speaker at conferences arranged by the Aspen Institute, the Alliance Program of Columbia University and the Institut de Relations Internationales et Stratégiques.
Prior to joining the French-American Foundation, Nicholas Dungan spent more than twenty years as an international investment banker in New York, London and Paris. He held senior positions with several major international firms, notably Merrill Lynch and Société Générale; he also acquired significant advisory experience from smaller platforms, including his own firm Dungan Associates LLC. Assignments performed by Mr. Dungan during his investment banking career include prominent financing transactions, mergers & acquisitions and strategic advisory services for, among others, some of the largest multinational companies and financial institutions in France, as well as clients in the U.S. and multiple European countries including Belgium, Germany, Norway, Spain, Sweden and the U.K., in addition to Bahrain, Kuwait and Turkey. He participated in structuring and led the private placement of the then-largest structured quasi-equity financing ever executed in Europe, a $1.2 billion issue of perpetual capital notes for the then-nationalized French corporation Rhône-Poulenc.
Nicholas Dungan is a member of the board of directors of the Sciences Po Alumni USA. He is a graduate of Sciences Po Paris, Stanford University and St. Paul's School. Having spent most of his adult life living in London and Paris, he returned to the United States in 2004 and is currently based in New York City.