Attorney
Area of Expertise: Business and Globalization, Civil Society, Law and Human Rights, Media, Migration and Integration, Minority Rights, Religion, Women's Rights, Youth Issues
Geographical Expertise - Region: North America
Language: English
Field of Work: Academia, Law
City: Boston
Country: USA
Continent: North America

Email: moushumi.khan@theglobalexperts.org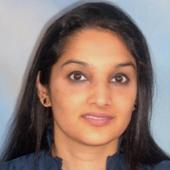 Moushumi  M. Khan is the first Director of Legal and Compliance at BRAC, the world's largest development organization based in Bangladesh. She is also co-founder and the first President of the Muslim Bar Association of New York.
Ms. Khan has grown BRAC's Legal and Compliance Department to over 50 lawyers and legal staff since starting the Department in May 2010. She has been active in the recruitment, training and supervision of over 40 Legal and Compliance lawyers throughout BRAC's field offices, and 10 legal counsel and paralegals in the Head Office. As BRAC's in house legal department she and her team provide legal support on corporate, civil, employment, land, international and compliance matters. Her Department serves BRAC through judicial representation, case monitoring, and support of BRAC's litigation with relevant parties including local police, judiciary, outside legal counsel, witnesses.
Under Ms. Khan's leadership the Department has supported investigations, interviews and reports on sexual harassment claims and other employee matters. They also conduct due diligence including review of or drafting contracts and MoU's, vetting of deeds and other documents. Ms. Khan initiated the first ever Legal and Compliance review of the 18 BRAC Social Enterprises, including a checklist of relevant legal issues annotated with supporting laws and regulations. She is spearheading the first central inventory of all BRAC legal issues, outside counsel and legal fees. Her team also provides legal support to BRAC International, BRAC's offices in 10 countries.
Ms. Khan earned a J.D. degree from the University of Michigan Law School and a Master's in Public Administration degree from the John F. Kennedy School of Government at Harvard University where she was a Zuckerman Fellow at the Center for Public Leadership. She received an A.B. degree in Critical Social Thought, cum laude, from Mount Holyoke College and a Certificate in General Course from the Government Department of the London School of Economics.
Ms. Khan has over 15 years of experience in the non-profit, economic development and law sectors. She defines herself as a bridge and community builder. Previously she has advised non-profit organizations such as the Grameen Bank and InterAction. She has also counseled companies, including helping them design effective public/private partnerships, employee diversity policies, mediate conflicts between employers/employees and the larger society.
Prior to Bangladesh she was in private practice in New York City for almost a decade concentrating on civil rights and corporate law. Her clients included public and private institutions, the immigrant community, and others. Â She is a leading emerging voice on entrepreneurship, interfaith and immigrant identity issues, writing and speaking frequently on these topics. She is a Crown Fellow at the Aspen Institute. Ms. Khan grew up in Ann Arbor, Michigan.
Latest articles from Moushumi Khan