Immigration Attorney and International Relations Specialist
Area of Expertise: Civil Society, Law and Human Rights, Religion
Geographical Expertise - Region: North Africa and Middle East, North America, Subsaharan Africa
Languages: English, Farsi
Field of Work: Journalist/Commentator, Law
City: Laguna Niguel
Country: USA
Continent: North America

Email: mona.parsa@theglobalexperts.org
Mona Parsa served as a researcher for the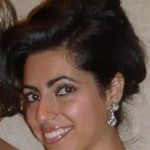 U.S. Commission on International Freedom (USCIRF) in Washington, D.C. where she assisted in monitoring human rights and religious freedom developments in various Middle Eastern and African countries. The Commission's research is comprised into an annual report for the U.S. president and Legislature to be used in forming foreign policy.
Prior to her time with USCIRF, Parsa studied political science and later went on to law school, becoming in-house counsel of a major employee union for law enforcement personnel of the state of California. She then began practicing immigration law, drawing others to seek her expertise in the field and being asked to produce a documentary on Arizona's controversial immigration bill.
While practicing law as owner of the Law Office of Mona Parsa, Parsa balances her media work as a staff writer for a top-rated local magazine popular in the Southern Californian Iranian community. She has garnered the Finalist spot in the Susan B. McGuigan Oral Advocacy Competition, and is on the S.A.R.A.H. Spiritual and Religious Alliance for Hope – Speakers Bureau.