Journalist
Area of Expertise: Media, Religion, Women's Rights
Geographical Expertise - Region: North Africa and Middle East, North America
Geographical Expertise - Country: Israel, Palestine
Languages: Arabic, English
Field of Work: Journalist/Commentator
City: New York
Country: USA
Continent: North America

Email: mona.eltahawy@theglobalexperts.org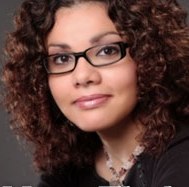 Mona Eltahawy is an award-winning New York-based journalist and commentator and an international lecturer on Arab and Muslim issues.
Her opinion pieces have appeared frequently in The International Herald Tribune, The Washington Post and the pan-Arab Asharq al-Awsat newspaper and she has also published op-eds in The New York Times, The Christian Science Monitor, Egypt's al-Dostour and Lebanon's Daily Star. She recently became a columnist for the major Danish daily Politiken and the online commentary site www.saudidebate.com.
Over the past 18 months, she has lectured and taken part in conferences across the United States as well as in Canada, Denmark, Dubai, Egypt, Greece, Ireland, Morocco, the Netherlands and Qatar. In November, she was named Distinguished Visiting Professor at the American University in Cairo, her alma mater.
Ms. Eltahawy was a news reporter in the Middle East for many years, including Cairo and Jerusalem as a correspondent for Reuters. She reported from the region for The Guardian and U.S. News and World Report.
Ms. Eltahawy was the first Egyptian journalist to live and work for a Western news agency in Israel and knows both sides of the Arab-Israeli conflict. She reported on the terrorist campaign in Egypt in the 1990s and is familiar with the groups and ideology behind the September 11, 2001 terrorist attacks and other subsequent Al-Qaeda operations.
She has reported for various media from Egypt, Israel, the Palestinian territories, Libya, Syria, Saudi Arabia and China.
Since she moved to the United States in 2000, Ms. Eltahawy's views on Arab and Muslim issues have become sought after by producers and college campuses alike. She has been a guest analyst on ABC Nightline, PBS Frontline, BBC TV and Radio, The Doha Debates, CNN, Al-Arabiya, Al-Hurra, MSNBC, VOA, Fox News' The O'Reilly Factor and various NPR shows.
In 2006, the Next Century Foundation awarded Ms. Eltahawy its Cutting Edge Prize for distinguished contribution to the coverage of the Middle East and in recognition of her "continuing efforts to sustain standards of journalism that would help reduce levels of misunderstanding." In 2003, she came in second place for commentary in the Public Radio News Directors Inc. Awards.
Ms. Eltahawy was born in Egypt and has lived in the U.K, Saudi Arabia and Israel and is currently based in New York. She is a board member of the Progressive Muslim Union of North America.
Latest articles from Mona Eltahawy