Soliya Senior Program Manager
Area of Expertise: Civil Society, Media, Youth Issues
Geographical Expertise - Region: North Africa and Middle East, North America
Geographical Expertise - Country: Egypt, Jordan, Lebanon
Languages: Arabic, English, French
Country: USA
Continent: North America

Email: merva.faddoul@theglobalexperts.org
Merva Faddoul is a Senior Program Manager at Soliya, an international nonprofit based in New York and an implementing partner of the United Nations Alliance of Civilizations.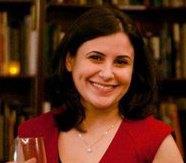 Merva has led capacity building efforts at Soliya to provide civil society leaders from around the world with traditional and social media skills. Soliya uses the latest in new media to empower youth to promote cross-cultural understanding by sharing stories from their communities and facilitating online conversations about important issues.
Prior to working at Soliya, Merva was a Film Program Manager for an initiative between the University of Southern California and the Royal Jordan Film Commission. The workshops she coordinated led to the formation of the Red Sea Institute of Cinematic Arts. In addition, Merva established a series of film clubs in rural areas around Jordan where youth can learn how to make films and capture voices from their communities.
Merva is also a writer and director of fiction and documentary films and a member of the Writers Guild of American and the International Academy of Web TV. Her films have won grants from the National Geographic Society and the Doha Film Institute. Her work has been screened at numerous international venues including the Cannes Short Film Corner, Human Rights Nights (Italy), Doha-Tribeca Film Festival and Tricycle Cinema in London.
A Native of Byblos-Lebanon, Merva has lived, worked and studied in different parts of the Middle East and the United States.