Founder and President, Soliya
Area of Expertise: Media, Youth Issues
Geographical Expertise - Region: Europe, North Africa and Middle East, North America
Geographical Expertise - Country: Israel, Palestine
Language: English
Field of Work: Activist/Humanitarian, Non-Governmental
City: New York
Country: USA
Continent: North America

Email: lucas.welch@theglobalexperts.org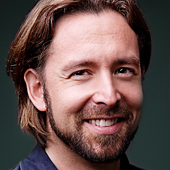 Lucas Welch is the founder and president of Soliya, a non-profit organization that seeks to use new media technologies to develop a global network of young adults who will be empowered to bridge the divide between the worlds of the 'West' and 'Islam.'
The primary way in which Soliya encourages dialogue is through its 'Connect Program' – a unique cross-cultural education program that enables university students in the Middle East, North Africa, Europe, & the United States to engage in intensive facilitated dialogue and collaborative media production, all in a rich online environment as part of an accredited course. The Connect Program has gained international success with approximately 40 universities in 15 countries in the Middle East, North Africa, Europe, and the United States having participated to date.
In addition to his founding of Soliya, Mr. Welch was also associate producer of a documentary about the Israeli-Palestinian conflict, The Shape of the Future. His former work as producer for ABC News with Peter Jennings made him well-prepared for this endeavor.
Mr. Welch has also held active roles at universities in the U.S. and in the Middle East. He conducted research at the Berkman Center for Internet & Society at Harvard University. Additionally, he also taught a course on new media at Birzeit University in the West Bank.
Due to his experiences with cross-cultural dialogue among youth, Mr. Welch appeared at various events and in the media. Forums he has spoken at include the World Economic Forum, the US-Islamic World Forum, and the International Youth Forum. He also has appeared on CNN International, Public Radio International, and Al Jazeera amongst others.
Mr. Welch was named one of the "world's best emerging social entrepreneurs" in 2004 by Echoing Green, an organization that provides funding for social entrepreneurs.