Senior Fellow, Berkley Center for Religion, Peace, and World Affairs,
Area of Expertise: Business and Globalization, Civil Society, Development, International Relations, Religion, Women's Rights
Geographical Expertise - Region: Asia, Balkans, Europe, Latin America and the Caribbean, North Africa and Middle East, North America, Oceania, Subsaharan Africa
Geographical Expertise - Country: Australia, China, India, Indonesia, Iran, Iraq, Israel, Korea, Northern Ireland, Pakistan, Palestine, Russia, Somalia
Languages: English, French, Spanish
Field of Work: Academia, Author/Novelist, Think tank/Research center
City: Washington DC
Country: USA
Continent: North America

Email: katherine.marshall@theglobalexperts.org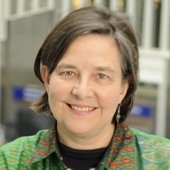 Katherine Marshall is a Senior Fellow at the Berkley Center for Religion, Peace, and World Affairs, and Visiting Professor in the Government Department and the School of Foreign Service, Georgetown University.
Her current work focuses on teaching and research on a wide range of topics at the intersection of development and religion.  She leads the Berkley Center's work on faith inspired institutions working in development, which involves a series of regional background papers and consultations with academics and practitioners, and a series of reviews of specific development topics (HIV/AIDS, gender, shelter).
Ms. Marshall's background is as a leader and practitioner on international development.  She has almost four decades of experience on a wide range of development issues, in Africa, Latin America, East Asia, and the Middle East, with a focus on issues facing the world's poorest countries. Her long career with the World Bank (1971-2006) involved a wide range of leadership assignments, and she has led the World Bank's faith and ethics work since 2000.
Ms. Marshall graduated from Wellesley College and has an MPA from the Woodrow Wilson School of Public and International Affairs at Princeton University.  She is the author of several books about religion and development, the most recent (co-authored with Marisa Van Saanen) Development and Faith: Where Mind, Heart and Soul work Together (World Bank, 2007).  She also has written extensively on international development, with her most recent book The World Bank: from Reconstruction to Development to Equity (Routledge, 2008).
Ms. Marshall is part of the Council of 100, a World Economic Forum Initiative to advance understanding between the Islamic World and the West, a member of the Council on Foreign Relations, and a Trustee of Princeton University.  She is a board member of IDEA (International Development Ethics Association) and advisor to several non-governmental organizations, including CARE. She leads the World Faiths Development Dialogue (WFDD), an organization which promotes dialogue and partnership between the worlds of development and religion, and is its Executive Director.