Research Fellow, The Dubai Initiative
Area of Expertise: Development, Politics and Governance, War and Conflict
Geographical Expertise - Region: North Africa and Middle East, North America
Languages: Arabic, English, Spanish
Field of Work: Author/Novelist, Think tank/Research center
City: Dubai, Oxford
Country: UAE, UK, USA
Continent: Asia, Europe, North America

Email: justin.dargin@theglobalexperts.org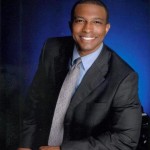 Justin Dargin is a Research Fellow with The Dubai Initiative and a Fulbright Scholar of the Middle East. He is a specialist in international law and energy law with a focus in carbon trading, the global oil and gas market, the legal framework surrounding the Gulf energy sector, and Middle Eastern geopolitics.
He has published over 40 book chapters and articles in such publications as the Middle East Economic Survey, the Oil & Gas Journal, the Oxford Institute of Energy Studies, and the Gulf Research Centre. He is the author of a forthcoming book, entitled Desert Dreams: The Quest for Gulf Integration from the Arab Revolt to the Gulf Cooperation Council (forthcoming late 2010), Currently, Mr. Dargin sits on the advisory board for FuGu Energy Company, as well as the board of directors of the International Energy Foundation and on the review committee for Fulbright Scholars. He is fluent in Spanish, Arabic and English.
Mr. Dargin has spent long periods of time living and traveling in the Gulf and North Africa. Before coming to Harvard, he worked at Owens Corning Global Headquarters in the international legal department, as an integral part of the compliance team for adherence to the Energy Policy Act of 2005, and in structuring relations with its Saudi Arabian and South African joint ventures. Mr. Dargin also worked in the legal department at the Organization of Petroleum Exporting Countries (OPEC), and was a researcher at the Oxford Institute for Energy Studies, where he pioneered the first major substantive work on transnational gas trade in the form of the Dolphin Project.
Latest articles from Justin Dargin