President, Search for Common Ground
Area of Expertise: International Relations, Media, War and Conflict
Geographical Expertise - Region: Asia, Balkans, Europe, Latin America and the Caribbean, North Africa and Middle East, North America, Oceania, Subsaharan Africa
Geographical Expertise - Country: Afghanistan, Australia, China, India, Indonesia, Iran, Iraq, Israel, Korea, Northern Ireland, Pakistan, Palestine, Russia, Somalia
Language: English
Field of Work: Activist/Humanitarian, Non-Governmental
City: Washington DC
Country: USA
Continent: North America

Email: m.javedanfar@theglobalexperts.org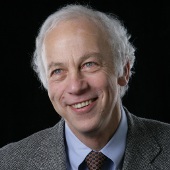 John Marks is the president and founder of Search for Common Ground, a non-profit conflict resolution NGO with offices in 18 countries. He also founded and heads Common Ground Productions.
Mr. Marks wrote and produced The Shape of the Future, a four-part TV documentary series that was simulcast on Israeli, Palestinian, and Arab satellite TV, and executive produced the Nashe Maalo TV series (Macedonia); Africa: Search for Common Ground (South Africa); The Station dramatic series (Nigeria and Egypt); and numerous other TV and radio programs. Mr. Marks is also a bestselling, award-winning author.
Mr. Marks is a former US Foreign Service Officer and Executive Assistant to the late US Senator Clifford Case. He graduated from Cornell University and has been a Fellow of Harvard University's Institute of Politics, a Visiting Scholar at Harvard Law School, and an Associate of Harvard's Department of Psychology and Social. In 2006, he was named a Skoll Fellow in Social Entrepreneurship.