Project Manager, Berkman Center for Internet & Society/Talk Morocco
Area of Expertise: Civil Society, Law and Human Rights, Media
Geographical Expertise - Region: North Africa and Middle East, North America
Languages: Arabic, English
Field of Work: Activist/Humanitarian, Government
City: San Francisco
Country: USA
Continent: North America

Email: jillian.york@theglobalexperts.org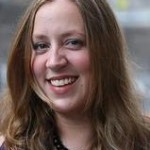 Jillian York is a San Francisco-based writer, researcher, and activist whose work focuses on a range of issues related to freedom of expression, with special emphasis on the Arab world.
Ms. York is the Director for International Freedom of Expression at the Electronic Frontier Foundation (EFF).
Prior to this, she worked at the Berkman Center for Internet & Society, where she coordinated and conducted research for several projects related to free expression online, including the OpenNet Initiative. She is also the co-founder of the award-winning site Talk Morocco, a platform for essayists to expound on topics related to Morocco, with a particular emphasis on free expression. In addition to her work at EFF, she writes for Global Voices Online, and contributes content to Global Voices Advocacy.
Ms. York is a frequent conference speaker on free expression in the Middle East and North Africa, and has been quoted in numerous publications, including CNN, The Los Angeles Times, France 24, Al Jazeera, ABC News, and The Globe and Mail. She has also written for Al Jazeera English and The Guardian, among other publications.
Latest articles from Jillian York