Director, Bibliotheca Alexandrina
Area of Expertise: Civil Society, Development, Religion
Geographical Expertise - Region: Asia, North Africa and Middle East, North America
Languages: Arabic, English, French
Field of Work: Activist/Humanitarian, Author/Novelist, Government
City: Alexandria
Country: Egypt
Continent: Africa

Email: ismail.serageldin@theglobalexperts.org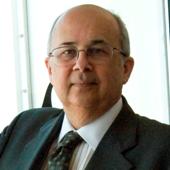 With twenty-one honorary doctorates and a PhD from Harvard University, Dr. Ismail Serageldin is considered a specialist on sustainable development issues, particularly related to scientific and agricultural development.  He is former Vice President of the World Bank, and the current director of the Bibliotheca Alexandrina, the Library of Alexandria, in Egypt.
His areas of study include biotechnology, rural development, sustainability, and the value of science to society.
A concern for social justice and developing states has been an integral part of Dr. Serageldin's career. As founder and former Chairman of the Global Water Partnership (GWP), he has strived to help countries in managing their water resources in a sustainable way. Dr. Serageldin has also served in a number of capacities at the World Bank, including as Vice President for Environmentally and Socially Sustainable Development (1992-1998) and for Special Programs (1998-2000).
Aiding developing countries financially is also an important aspect of Dr. Serageldin's sustainable development work. In addition to the GWP, he also founded and was the first chairman for the Consultative Group to Assist the Poor (CGAP), a microfinance program run through the World Bank.
Currently, Dr. Serageldin serves as a chair and member of a number of advisory committees worldwide for academic, research, scientific, and international institutions and civil society efforts. The Institut d'Egypte (Egyptian Academy of Science), TWAS (Academy of Sciences for the Developing World), and the European Academy of Sciences and Arts are three science committees in which he holds active roles. He is also involved with committees that focus specifically on the agricultural sciences including the Indian National Academy of Agricultural Sciences and the Consultative Group on International Agricultural Research (CGIAR), which he chaired from 1994 to 2000.
A prolific published author, Dr. Serageldin has published over fifty books and monographs, and over 200 papers on a variety of topics related to his field of study.