Founder and Senior Advisor (HREA), Coordinator of Human Rights in Education Initiative, Carr Center for Human Rights Policy, Harvard Kennedy School of Government
Area of Expertise: Civil Society, Law and Human Rights
Geographical Expertise - Region: Balkans, Europe, North America
Geographical Expertise - Country: China, Northern Ireland, Russia
Language: English
Country: USA
Continent: North America

Email: felisa.tibbitts@theglobalexperts.org
Felisa Tibbitts is the founder and senior advisor of Human Rights Education Associates (HREA), an internationally recognized non-governmental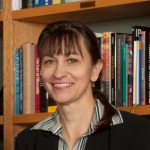 organization that supports human rights learning and the training of activists and professionals.
Felisa also coordinates the Human Rights in Education Initiative at the Kennedy School of Government where she co-teaches a clinical course on human rights practice and is an Adjunct Lecturer at the Harvard Graduate School of Education and the UN-mandated University for Peace.
She is a consultative expert for the Office of the U.N. High Commissioner for Human Rights, UNICEF, UNESCO, OSCE, the Council of Europe, the Organization of American States and the Open Society Institute.
Felisa began her work in the human rights education field in the early 1990s in post-totalitarian Europe. She has supported curricular development efforts in human rights, law-related and civic education programming in Albania, Croatia, El Salvador, Estonia, Gaza, Kosovo, Northern Ireland, Morocco, Romania, Ukraine and the United States and has carried out trainings in over 20 countries.
She has worked as an evaluator for human rights-related training programs for the Ford Foundation, Amnesty International and a range of UN agencies; in 2007, she evaluated the UN capacity-building program for African Union peacekeepers in Darfur and just completed a global evaluation of UNICEF's efforts in life skills education.
She has published extensively in the area of human rights education and contributed to the development of policy documents at the United Nations.